Hot Dip Galvanizing (HDG)
Hot-dip galvanizing (HDG) is one of the oldest and most commenly used method of protecting steel fasteners from corrosion.
HDG coating is relatively maintainence-free and provides excellent corrosion protection to steel structures for 50-70 years in most atmospheric environments (industrial, urban, marine & rural).
HDG provides two types of corrosion protection: barrier and galvanic (cathodic). It protects steel by acting as a semi-impermiable barrier to the environmental elements that cause corrosion.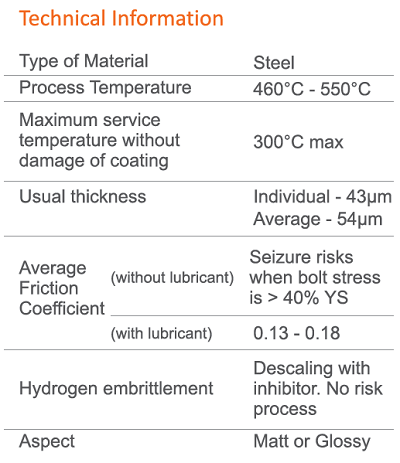 Further, because zinc is more reactive that steel, the zinc galvanized coating "sacrifies" or corrodes first, protecting the steel substrate. The rate of corrosion of zinc is atleast 10 times slower than that of steel, thus a thin coating of zinc can protect steel for long time.
Hot-dip galvanizing process starts with carefully cleaning the fastener surface and remove organic contaminants like dirt, grease or oil. Scale and rust are removed by pickling it in a dilute solution of heated sulfuric acid or an ambient temperature hydrochloric acid solution. The fasteners then go through another clean water rinse.
After thoroughly cleaning, the parts are dipped in a flux tank typically containing an aqueous solution of zinc ammonium chloride. this fluxing removes oxides and prevent further oxides from forming on the steel surface prior to galvanizing. fluxing also promotes bonding of the zinc to the steel surface.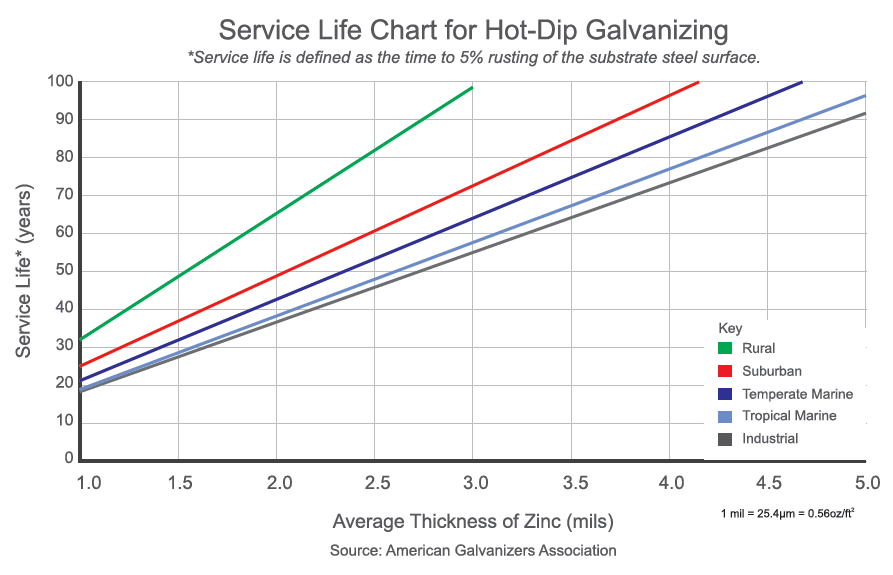 Tha galvanizing phase of the process requires that the fasteners are completely immersed in a molten bath consisting of a minimum of 98% pure zinc at a temperature between 4600C to 5250C. After slowly withdrawing the parts from the molten zinc is still liquid, to remove excess zinc. the parts are then either air or water cooled to solidify the zinc and to permit handling.
The final phase of the process is inspection. unbrako production facilities are ISO 9001, ISO / TS 16949, ISO 14001, and BS OHSAS 18001 certified. At Unbrako, we take a number of precautions to make sure our fasteners meet or exceed governing specifications. Further, full traceability to the original manufacturing lot number is available.